With over 2.7 million tags on Instagram, #Bento has grown more in demand these past few years! You have none to blame if the world is going crazy and wild for a bento box. Better than the traditional lunch box or a brown bag, there is no other better-boxed meal than a bento set in Singapore. This meal deserves all the care, popularity, and attention it has received.
If you're one of the 2.7 million lovers of bento boxes and have been considering getting bento catering in Singapore, you're making the best decision. Aside from keeping your food fresh, bento boxes have several advantages for adults and kids alike. Here are some reasons on-the-go human beings should get this humble carry-all.
WHO NEEDS TO USE PLASTIC WRAPPERS OR FOIL?
If you want to skip the hassle of preparing food for a specific occasion and help the environment, get rid of plastics and consider halal bento catering. With bento boxes, you will never have to spend time wrapping each food item, saving you time and reducing the risks of these non-eco-friendly wrappings ending up in the landfill.
IT ULTIMATELY KEEPS YOUR FOOD FRESH
Many parents and children love to get a bento set in Singapore because it can keep the food inside fresh. Each compartment can accommodate different food items and separate one from another. You can toss some fruit slices in one, fill the rest with rice balls, nestle crispy pretzels, and fill other compartments with others without compromising the freshness of each other.
IT ENCOURAGES PICKY EATERS TO TRY EATING HEALTHY
Here is the trick with getting bento set in Singapore for kids to love: fill each compartment with bright, differently cut, colourful vegetables and fruits. Add small containers of sauces, cheeses, yoghurts, roll-ups, and other favourites of your little one.
IT PROMOTES PROPER PORTION CONTROL
Every compartment in a bento set in Singapore can hold single servings of your desired food items, letting you part each item and limit its amount in the box. Switching to bento sets can be your ultimate secret in sticking to a diet and kickstarting your health journey.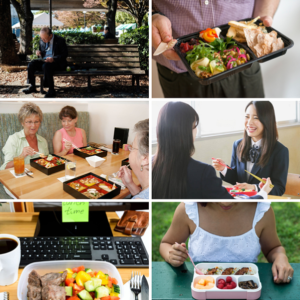 THERE IS NO RIGHT TIME TO EAT A BENTO BOX!
Eating a bento set in Singapore is not just for lunchtime, snack, or dinner. It can work at every mealtime, from breakfast to supper. It can be the perfect meal for anyone, from kids to adults, working, hiking, studying, or on a field trip.
IT IS ABSOLUTELY STYLISH
If you're hosting a gathering, consider booking bento catering in Singapore. There is no other stylish way to organise and feed your guests than bento boxes. You can bid goodbye to the traditional paper bags and worn-out backpacks and welcome on-the-go, durable meals that come in a bento box.
WASHING THE CONTAINER IS AN EASY BREEZY TASK!
Here comes the best thing in a bento set in Singapore! Cleaning it is a piece of cake! You can place them inside a dishwasher or hand wash them. You choose.
Ready to indulge in bento boxes in your halal mini buffet in Singapore? Let Stamford Catering do the magic! Work with them on their website today.