A wedding cake in Singapore is more than just a dessert; it is a centrepiece that reflects the couple's personality and sets the tone for their special day. In recent years, couples have been stepping away from traditional designs and opting for unique and personalised wedding cakes.
7 WAYS TO MAKE A UNIQUE WEDDING CAKE
Cakes will always be part of events, even weddings. And if you will enter a new chapter in your life, make a statement with your wedding cake. Here are creative ways to ensure it stands out from the crowd: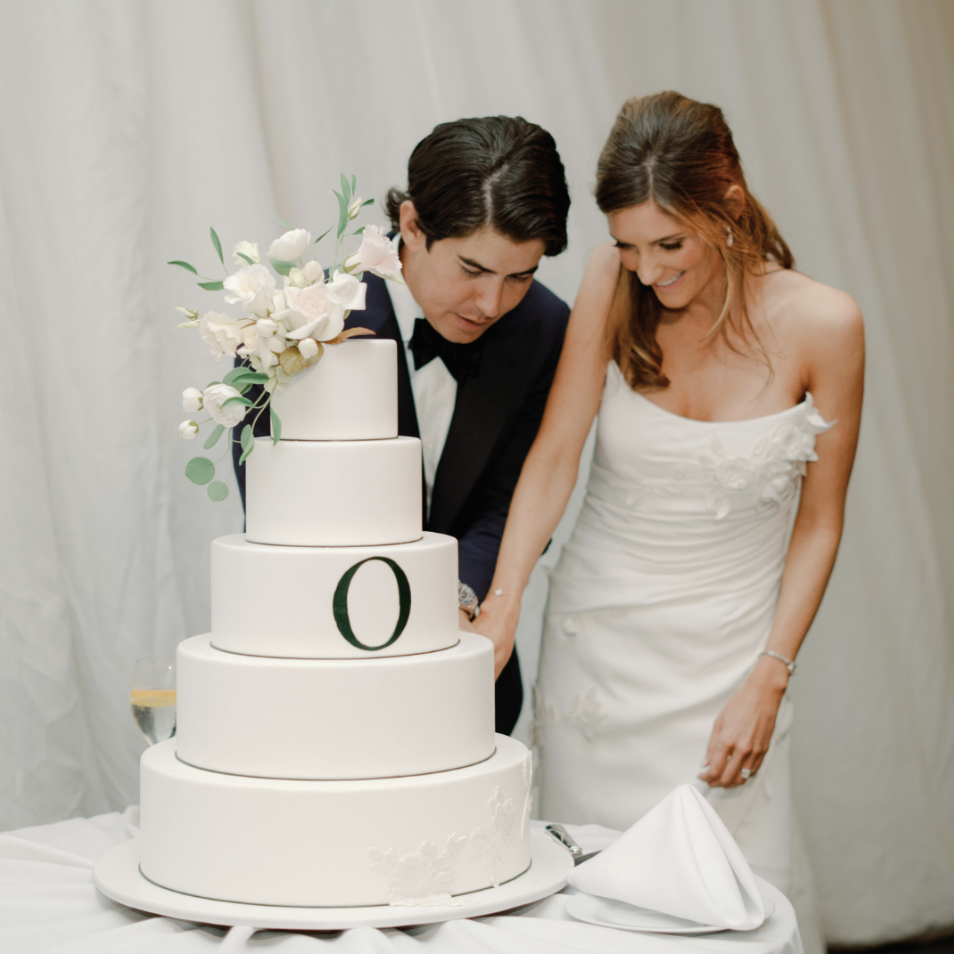 1. CUSTOMISED CAKE TOPPER
One of the simplest yet most effective ways to personalise your wedding cake is through a customised cake topper. Instead of the generic figurines, consider incorporating a topper that represents your and your partner's hobbies and interests, or even a playful depiction of your relationship. For example, if you both love travelling, opt for a miniature globe or an aeroplane as your cake topper. This small addition can have an impact and add a touch of uniqueness to your cake.
2. NON-TRADITIONAL FLAVOURS
While classic flavours like vanilla and chocolate will always be crowd-pleasers, choosing non-traditional flavours can make your wedding cake memorable. Consider incorporating unique flavour combinations such as lavender and honey, chai spice, or fruit guava. Consult with your cake baker to ensure the flavours complement each other and align with your wedding theme.
3. GEOMETRIC SHAPES AND PATTERNS
Move away from the traditional round or square cakes and embrace geometric shapes and patterns. Geometric designs are visually striking and can add a modern and sophisticated touch to your wedding cake. Consider incorporating hexagons, triangles, or even a combination of shapes to create a visually stunning centrepiece. You can achieve this through the cake layers themselves or by using fondant or edible decorations.
4. METALLIC ACCENTS
Metallic accents are a popular trend in wedding cakes, adding a touch of glamour and elegance. Incorporate edible gold or silver leaf, metallic edible paint, or metallic-coloured icing to create a luxurious and unique look. Metallic accents can highlight intricate detailing, such as lace patterns or floral designs, making your cake shine. If you order a wedding cake in Singapore, do not forget to include this on your list.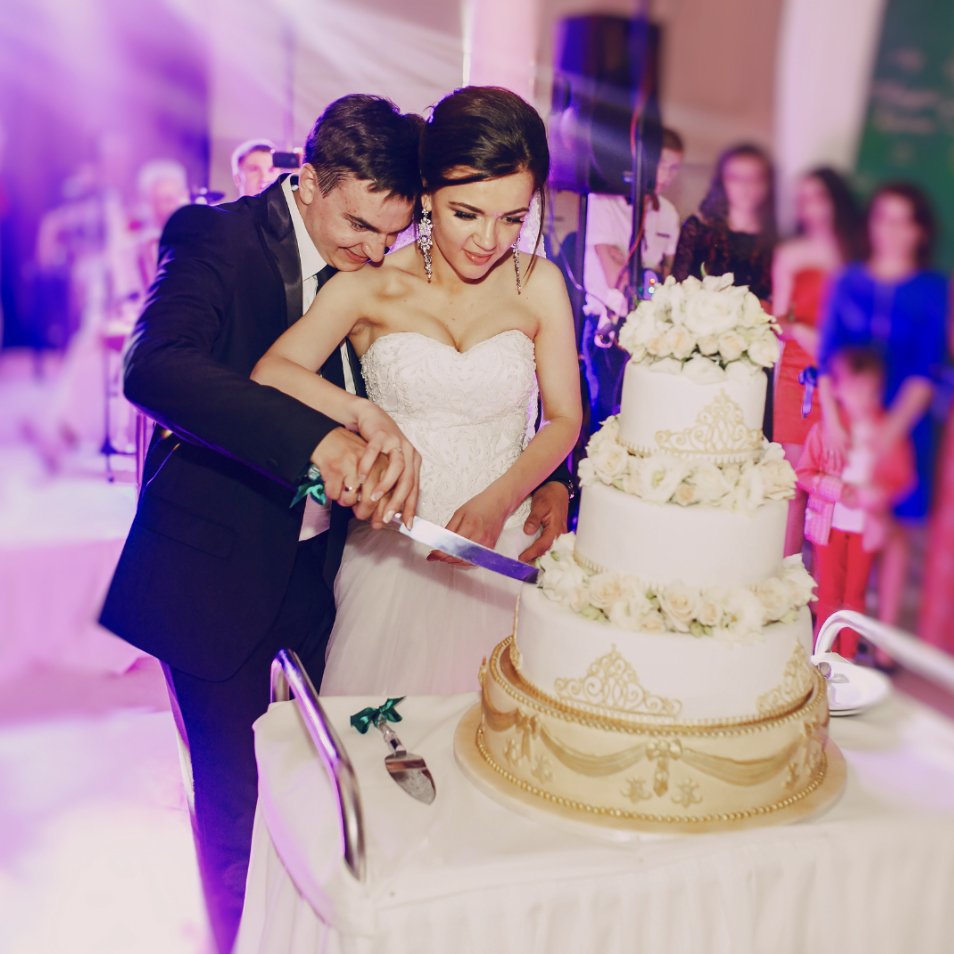 5. INTERACTIVE ELEMENTS
Incorporating interactive elements into your wedding cake can create an unforgettable experience for your guests. For instance, you could have a small dessert bar with various cake flavours and fillings, allowing guests to create mini cakes. Another interactive idea is to have a hidden surprise inside the cake, such as a cascade of colourful candies or a hidden message. These elements make your cake unique and engage and delight your guests.
6. WHIMSICAL FONDANT SCULPTURES
Consider incorporating whimsical fondant sculptures for a truly unique and eye-catching wedding cake. Fondant is a pliable icing that can be shaped and moulded into various designs, allowing you to bring your imagination to life. From intricate sugar flowers and delicate butterflies to whimsical animals or even a miniature version of you and your partner, the possibilities are endless. These fondant sculptures can be placed on the cake tiers or cascading down the sides, adding a touch of charm and creating a cake that is truly one-of-a-kind.
7. NON-TRADITIONAL DISPLAY
Instead of the traditional tiered cake stand, consider opting for a non-traditional display to make your wedding cake stand out. Use a wooden log or tree stump as a cake stand for a rustic-themed wedding. If you are going for a modern and minimalist look, consider a sleek acrylic stand or even a suspended cake display. By thinking outside the box and choosing a unique presentation, you can elevate the overall aesthetic of your wedding cake and make it a focal point of your reception.
Your wedding cake should be a reflection of your love story and your style. By incorporating these creative ideas, you can create a unique wedding cake that leaves a lasting impression on your guests. Remember, it is your special day, and your cake should be as extraordinary as your love. Learn more about wedding cakes in Singapore by contacting Fieldnotes.